2022 Beijing Winter Olympics: what you need to know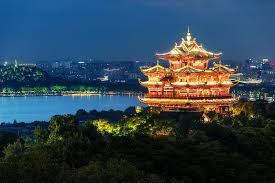 The 2022 Winter Beijing Olympics is scheduled to start on Friday, February 4, and this Olympics will look like no other. This year's Olympic mascot is Bing Dwen Dwen, a panda dressed in a full-body shell. The shell allows the panda – China's national animal – to skate, snowboard and ski safely. Bing means "ice" and Dwen Dwen means "child."
According to CNN, Beijing will become the first city to host both the summer and winter games, and although its organizers say everything is on track, Covid-19 precautions will be taken. Fully vaccinated athletes will be able to compete without quarantining; however, those who aren't vaccinated will be required to quarantine for 21 days before their arrival. 
The United States, United Kingdom, Canada, Australia and Japan have diplomatically boycotted the Olympics this year. A diplomatic boycott means that the nations will not send government representatives or news sources, but athletes from all these countries will still be allowed to compete. 
The venues are spread across multiple areas, three to be exact. First, there's Beijing, the capital of China. Then there's Yanqing, a mountainous region about 47 miles away from Beijing. And last, but not least, is Zhangjiakou, a skiing and snowboarding location another 62 miles beyond Yanqing. 
Some of the sporting events that will be featured in this year's winter Olympic games include cross-country skiing, figure skating, snowboarding, curling and bobsledding. You can find a complete list of sporting events and their scheduled competition times on the 2022 Beijing Olympics official website. 
There are about 3,000 athletes from around the world that are scheduled to compete in 15 disciplines across 109 events. A few of the most recognizable names that will compete include Chloe Kim, the youngest female Olympic snowboarding gold-medalist, Mikael Kingsbury, the most decorated mogul skier of all time and Shaun White, a three-time snowboarding gold-medalist. 
Although this year's winter Olympics will be different than any before it, athletes and spectators will still be able to enjoy all the events featured.