National Hispanic Heritage Month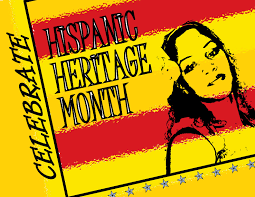 Latin jazz blasting in the Bronx of New York and celebrating an Esperanza, a Spanish celebration, are just two of the many ways that National Hispanic Heritage Month (HHM) is celebrated. 
National Hispanic Heritage Month has been around since 1988, when Ronald Reagan signed a bill to extend the former National Hispanic heritage week to a month-long celebration. HHM begins on September 15, a famed day in the Latinx community where the Latin countries of Central America broke free of the rule of western civilization. The month ends on October 15th to end the four-week-long celebration.
The United States has the second-largest Hispanic population second only to Mexico, which has a population of 132 million Hispanic citizens. Latinx culture is very prominent in America. It is easy to glance over how much the Hispanic community has provided for us in HHM.
According to the United States Department of Agriculture, twelve states have over a million Hispanic residents, 1.28 million Hispanics are in the United States military, 27% of all people involved in the K-12 school system. People in the Latinx community are involved with every aspect of our lives. 
How can the Hispanic community be supported right now? You could support Hispanic-owned businesses in the Oklahoma City metro. Businesses like Zarate's Latin Mexican Grill have been short-staffed due to the pandemic and have shortened their hours to 11-9PM Monday through Friday and 11-10PM on the weekends.
You can also get involved at Santa Fe through the Multicultural Club. 
"You can learn about the different cultures here at Santa Fe because we really have so much of it, you can really see how the different cultures connect and the friendships that are a result of this club," said Keisha Cole co-sponsor of Santa Fe's Multicultural Club.
Additionally, Santa Fe also has a Spanish club. Although it is only tied to the Spanish language, it's still a good way to learn about Hispanic culture. 
Overall, the Hispanic community is seen in many aspects of life there are many different values of this month and it's a positive way to get involved with the local Hispanic community.