SF's Got Talent
SF's Got Talent has yet again shown that the students of Santa Fe are extraordinary. The students of Santa Fe showed off their talents in dancing, singing and even playing the guitar, all to promote Double Wolf Dare Week's sponsor, Not Your Average Joe.
The first performer, Hiba Sheikh, started off the talent show with a dance routine to some popular music.
Following Hiba Sheikh, Ethan Vaughn showed off his guitar skills to the student body.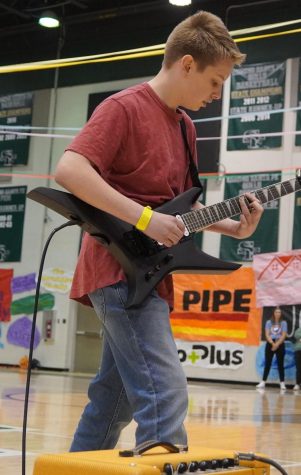 After Ethan Vaughn's performance, Kiana Stewart took to the floor and continued the talent show with another dance performance.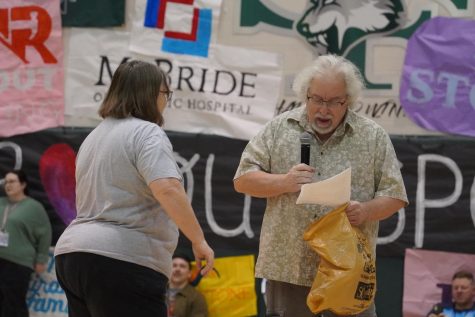 The only teacher performance this year, Mr. and Ms. Blackwood surprised the audience when they sang a teacher-themed parody of Anything You Can Do (I Can Do Better).
As the second and last guitar performance, Brett Hamilton played a myriad of songs on his guitar that impressed the entire audience.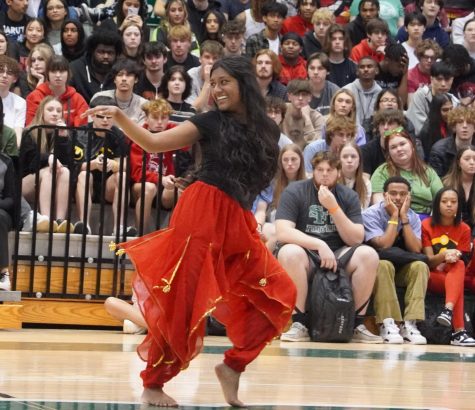 An impressive dance performance by Aishwarya Ajesh & Varsha Nair was performed along with Indian-style music which was reflected in their dance and clothing, creating a wonderful mix of traditional Indian and modern dance.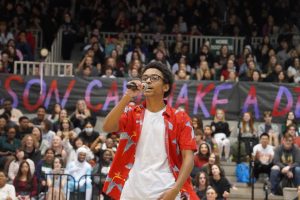 Matthew Gutu & Devon Fletcher continued with another duet, this time singing instead of dancing. The duo had the whole audience excited as they ran around the gym and even into the audience singing various songs.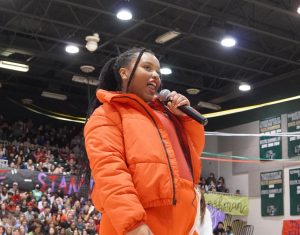 In an incredible imitation of the 2023 Super Bowl's halftime show, Sharrin Jones, Gabe White, Jewel Giddings, Izzy Coons, Avery Butler, John Dixon, Lexi Parker and Laeticia Paul performed an incredible dance routine with Sharrin Jones as Rhianna's counterpart.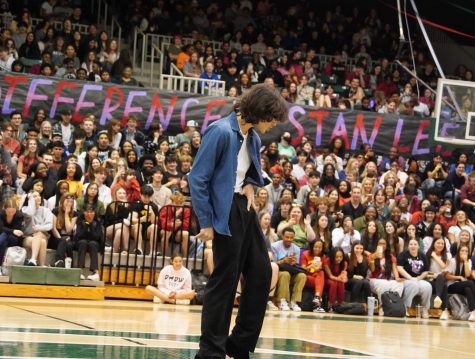 To conclude the talent show, Adrian Medrano completely baffled the audience with a dance performance dressed up as Michael Jackson where he performed some iconic Michael Jackson dance moves to the song Billie Jean.
This year's SF's Got Talent was chock full of talented performers, who all performed in order to promote the 2023 Double Wolf Dare Week's sponsor Not Your Average Joe.