Beat North: seven years, seven wins
The Wolves beat their long-time rival, the North Huskies, for the seventh year in a row last Friday. The final score of the game was 35-7.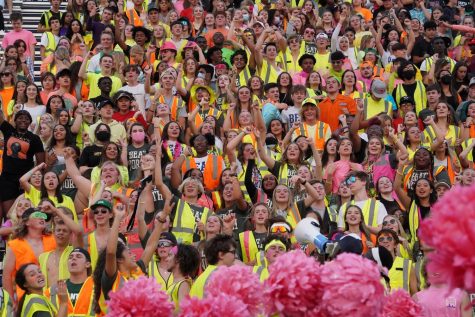 Anticipation for this game was high. The student council put up signs all across the hallways that poked fun at North, and the school hosted its annual Beat North rally to instill school spirit in the students for the upcoming game.
Following back-to-back losses against Owasso and Stillwater, it was crucial for the Wolves to come back with the win against North. They accomplished this goal and then some by blowing out Edmond North.
Both teams got off to a rough start in the first quarter. North failed to do anything with their first possession of the game, and they didn't accomplish a first down until there were only three minutes left on the clock. Santa Fe had an opportunity to score with a few minutes remaining in the first quarter, but they came up short and fumbled the ball. Both teams failed to put any points on the scoreboard.
The second quarter was a completely different story. Santa Fe was quick to put up points. They scored a touchdown on a 19-yard run. On North's next possession North fumbled the ball, which gave way to a Santa Fe touchdown. Santa Fe led 14-0 with 7:38 remaining in the second quarter.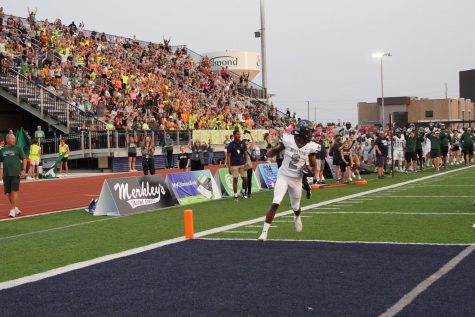 Towards the very end of the second quarter, Talyn Shettron received a kickoff and proceeded to run it 80 yards for a touchdown. This play pulled the Santa Fe crowd out of their seats and put the Wolves in a definite state of control. The Wolves led 21-0
There was little action in the third quarter. Santa Fe had an opportunity to score a touchdown after recovering a North fumble, but Santa Fe threw an interception on what appeared to be the quarterback throwing away the ball in the heat of the moment. 
Santa Fe would end the third quarter with a good field position to score at the beginning of the 4th quarter. This positioning would lead the Wolves to score a touchdown on a pass to Tabry Shettron within the first five seconds of the fourth quarter. This bolstered the lead to 28-0.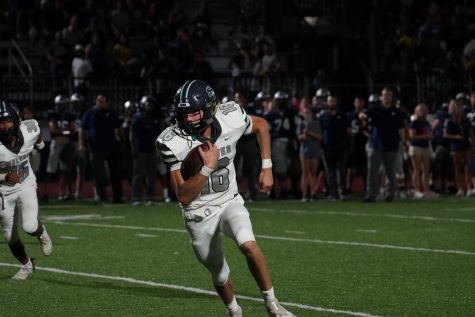 North would then make an effort to bring themselves back into the game. They scored their first touchdown of the game with 7:33 left in the fourth quarter. This shrunk the Santa Fe lead to 28-7, but Santa Fe would bring their lead back up to 28 points with a spectacular pass, and they would score on the very next play.
The Wolves closed out the game by entering victory formation for the first time this season. The Santa Fe Wolves won 35-7.