Golf: More than a hole in one
Countless times I have heard, "golf is a sport here?" "How is golf fun?" "Why is golf a sport?" "Are there even people on the team?" Golf has been a sport at Santa Fe High School since it was founded in 1993. 
Golf season is in spring with there usually being five tournaments for JV and Varsity has nine, plus two for state if you make it. Santa Fe is home to current PGA player Max McGreevy and an impressive history of individual and team records.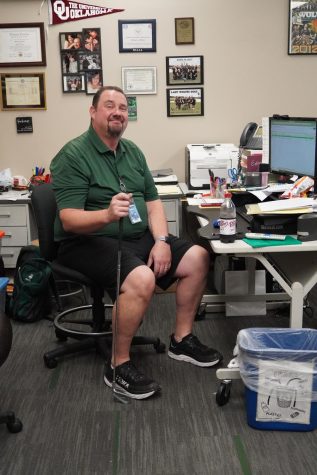 Santa Fe has a girls and boys golf team. Mike Morton and Roger Pfieffer coach the girls team with 11 on roster. The boys team is coached by Dallas Wiginton and Robby Carriger with 14 players.
So, what keeps bringing these players back to the game of golf?
"I find the challenge of golf fun. It's a very difficult and mentally stimulating sport," head boys coach Dallas Wiginton said. 
He isn't the only coach who agrees that this is a good and fun sport.
"You meet a lot of fun, good people. A lot of friendships have been made and a lot of team development has been made through the years," head coach Mike Morton said. 
Every year some new players come to the game with a reason why. Santa Fe offers so many sports but for some golfers there is a deep connection to the game.
"I have played other sports and none of them have hit like golf does," new player Makayla Motosaka said.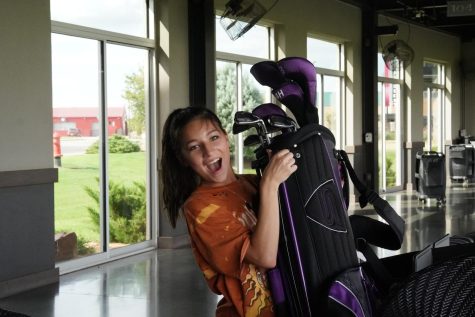 Some may not consider golf a sport but there are others who say golf is one of the hardest sports. We take days and weeks to learn a swing and change it around with certain clubs for farther distances. Some days in golf we end up having good days with clubs and bad days with clubs. 
Golf is a fun sport to play with your family. So many times people coming to golf have said that their dad has taught them or they play with a family member. Not once has anybody said that they play alone and are self taught. 
"My dad has always encouraged me to play and become really fun along the way," varsity member Sydney Morris said. 
If you're looking for something amazing and fun to do, then golf is the right choice!
Tryouts are over for this year's team, but if you are interested in joining next year, contact Mike Morton in room 24A in B hall, or Dallas Wiginton in room 108.