A small, cozy coffee shop called Beacon Coffee Stand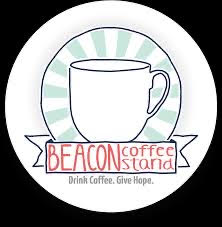 Beacon coffee, a family-owned coffee shop, greets you with a warm and comforting feeling and a sweet smell of coffee.
Emily Hess is the owner of Beacon Coffee Stand. She met with a business mentor from Small Business Development Centers to assist in getting her coffee shop off the ground.
What makes Beacon stand out from other coffee shops is that they not only spread awareness for human trafficking but, they also try to make a connection between the community.
"At that point, I had already been researching on what human trafficking looks like in Oklahoma,¨ Hess said. ¨I knew my mission wanted to be coffee and spreading awareness on human trafficking.¨

The environment of Beacon Coffee is something you may not find in any other coffee shop. It is welcoming, trusting and safe. Not only is the coffee phenomenal, but the environment that the staff has created is incredibly enjoyable
"Everybody loves coming to work. We have the best customers," Hess said.
Beacon Coffee's most popular coffee is their Butterbeer Latte, which was inspired by the Harry Potter Butterbeer drink. It is a caramel drink you can not find anywhere else.
Muffins are a common bakery item often sold at Beacon as well. They buy the muffins from a local bakery in Edmond called Wild Bills.
You can find them on 3700 Suite D, NW 206th St, Edmond, OK 73012.
Spreading awareness and delicious coffee, a coffee shop like no other.