Polar Express movie night for the win
Wednesday, December 8th at 6:30 p.m, Santa Fe Student Council (STUCO) hosted a Christmas Movie Night. The classic Christmas movie, Polar Express was the choice of the night, students voted on Twitter for it. The admission fee was five dollars, in the small gym at Santa Fe.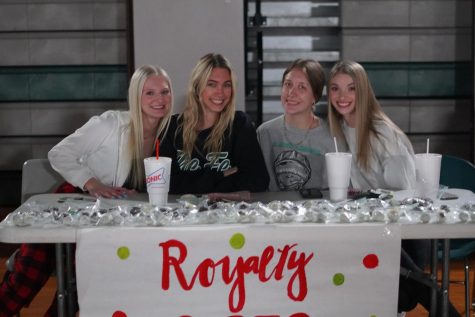 They had food such as spicy pretzels, oreo balls, puppy chow, and hot cocoa.They also had a Christmas-themed photo wall up in the back hall, as well as Santa Claus posing for pictures and giving out smiles.
This movie night was a fundraiser for the Double Wolf Dare Week (DWDW) recipient, Positive Tomorrows.
"We have raised over $500 I think, we do not know the exact amount," Ms. Gatewood said. "Movie nights do not cost a lot so this is an easy way to raise money and a fun way."
Stay tuned for more opportunities to raise money for our DWDW recipient  Positive Tomorrows.