DWDW 2021 recipient: The Dragonfly Home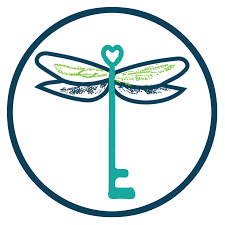 The recipient for this year's Double Wolf Dare Week (DWDW) is the only organization in Oklahoma city that provides relief and services for sex trafficking victims and survivors. This non-profit organization is known as The Dragonfly Home: Human Trafficking Relief and Restoration center.
Student Council (StuCo) chose this organization amidst 100 other potential recipients because it was a taboo topic that needed more awareness and attention. StuCo is working hard with Dragonfly to provide a exciting activities for DWDW and most importantly to bring awareness to this topic.
"This cause has not had a light shine on it and what Dragonfly is doing is very important because they not only provide the highest standard of care for human trafficking victims, but also raise awareness so that we are able to prevent human trafficking in the future," said by Kyron Pollard the Junior Vice President of StuCo.
In November 2016, the Oklahoma Attorney General's office declared The Dragonfly Home as the first state-certified human trafficking crisis and restoration center. The dragonfly's name is symbolic of the freedom they help give these victims. This organization serves hundreds of sex and labor trafficking victims of all ages and genders. The Dragonfly Home has a 24 hour helpline which fields thousands of calls. They have the resources to provide therapy, medical care access, court advocacy, legal assistance, as well as safe housing, food and clothing, toiletry  and transportation. The people The Dragonfly Home serves has successfully continued their lives by getting their GED, going to college, reuniting with family, starting their own family, pursuing a career and even joining the military. 
Whitney Anderson, co-founder and executive director of The Dragonfly Home, has been helping sex trafficking victims since 2012. Before co-founding Dragonfly, she was an assistant executive director at an anti-human tracking non-profit organization (NGO) for four years. Helping her in this mission is co-founder Melissa Eick who is also the Director of Communication and development. Furthermore, Eick, a licensed attorney from the University of Tulsa, is very active in the community acting as the co-heir of the Training and Awareness Committee and serving on the Planning Committee and the Oklahoma Commission on the Status of Women Advisory Council. Finally, co-founder Niqui also serves as the program director. Niqui has a long background in healthcare and human service organizations. She has three years of experience from an OKC-based residential program for adult women survivors of sex trafficking.
The Dragonfly Home plans to use the proceeds from DWDW to open a new building to give victims a safe environment during the restoration process. The money raised will allow Dragonfly to buy more supplies and materials to help them with their relief efforts. Santa Fe students have the opportunity to make a difference in the lives of these victims and survivors. Now is the time to get involved and show how Santa Fe cares. For more information about events to raise money, check StuCo Instagram or find events on our website.
About the Writer
Anthony Johnson, Santa Fe Staff Writer
Hi my name is Anthony Johnson and I am a senior! This is my first year in newspaper, however I have always loved to write. I hope to learn a lot and publish...