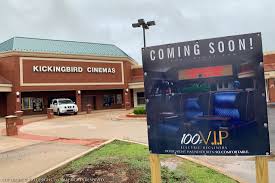 From the 2020 pandemic to an abundance of streaming services, there are many reasons movie theaters are viewed as dead or dying. But after the 2023 summer of blockbusters, movie theaters are doing much better than many give them credit for. 
Movie theaters have had many problems to deal with recently, but not necessarily more than any other public business. Theaters were closed throughout 2020 for the same reasons as restaurants or gyms, and even then at much lower rates.
Around 5 percent of movie theaters in the United States closed permanently from the pandemic. In contrast, over 10 percent of restaurants in the United States closed permanently during the same time. 
Many see a closed theater as a failed endeavor and a sign of theaters losing their power in US culture; however this is an overreaction as every single type of business has some failures or closures, especially during 2020. Theaters have been a part of U.S. culture for a long time and it is unlikely we will see the end of theaters in our lifetime.
Many blame streaming subscriptions for theaters' decline, but with an ever-decreasing subscriber base and an ever-increasing monthly cost to try and make large profit margins, it is unlikely streaming will cause theaters' decline. Theater subscriptions like AMC Stubs provide 12 tickets and snack upgrades for only $20 a month; with over 50 million members nation-wide, it seems theaters have adapted well to the subscription trend.
The main reason why theaters didn't do so well in 2020-2022 is simply that there were not as many successful movies released in this time due to the pandemic. In 2019, there were nine movies that made over $1 Billion including Avengers: Endgame, the most profitable Marvel movie at over $2 Billion. Comparing 2019's Avengers to the highest grossing movies of 2020 (Bad Boys for Life at $200 million domestically and The Eight Hundred at $461 million internationally) makes theaters' situations seem more dire than it was.
This is why 2023 has done a lot for theaters to bounce back. Thanks to Greta Gerwig's $1.3 Billion (and counting) blockbuster Barbie and Christopher Nolan's $717 Million World War 2 Drama Oppenheimer, theaters have had a surge of money and broken records, including AMC's largest opening week ever. 
Alongside these two massive hits, titles like Teenage Mutant Ninja Turtles: Mutant Mayhem (which has made over $100 Million with a budget of only $70 Million) and Meg 2: The Trench (which has made over $159 Million) has contributed to a massive first half of 2023 and a promising future for theaters and movie-goers alike.
If you want to support local theaters and help 2023 become the start of a theater resurgence, celebrate National Cinema Day Sunday, Aug. 27 with discounted ticket and snack prices. And you can help the writers responsible for creating all these great movies by donating to SAG-AFTRA's Entertainment Fund and liking, sharing and commenting on social media posts about the strike. 
You can find a list of deals and locations around Oklahoma here. 
You can find more information on the Writer's Guild Strike here.