Wolfstock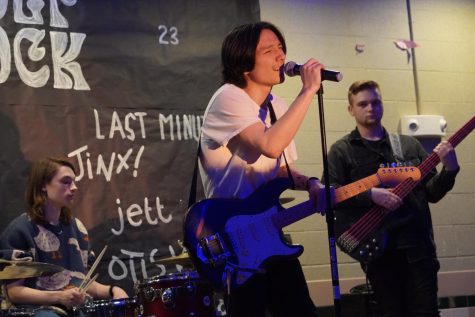 Back and better than ever, Wolfstock has returned. Wolfstock is a battle of the bands inspired event whose proceeds go to this year's Double Wolf Dare Week (DWDW) sponsor Not Your Average Joe. 
This year, the lineup was Zeta La Blume, Ava Grey, Child Rebel Soldier, Weevil, Aria and Garrett, Last Minute, Jinx, Jett (a member of our very own staff!), Otisvcr and Made You Look.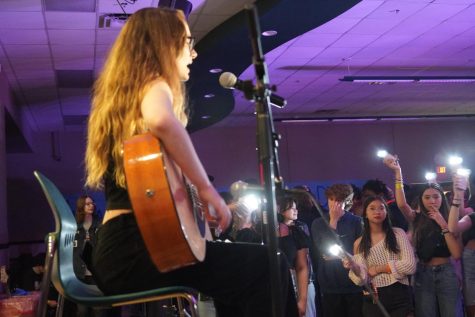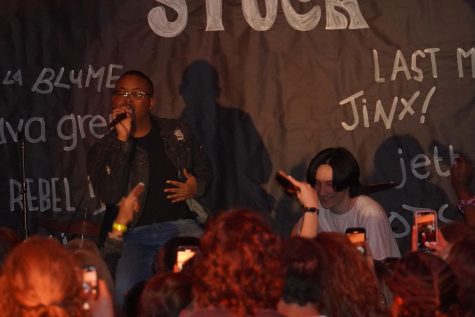 Each band brought an individual sound and flair to the battle of the bands inspired event with a blend of unique original songs and crowd favorites.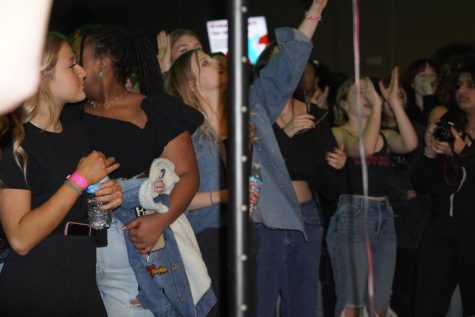 "My favorite part of Wolfstock is when someone plays a song that everyone knows and then everyone knows when to sing along," junior and Student Council (STUCO) philanthropist Peyton Moskalski said.
Many of the students not only perform in Wolfstock but perform around OKC as well. Wolfstock gave many of them the opportunity to perform for their peers.
"I feel like Wolfstock is really cool because we can like donate money while also being musicians," said senior Daylon McIlwain.
The musicians performed and amassed a grand total that is still being calculated. There were a variety of reasons musicians chose to perform, among those, seeing the impact their music had on others.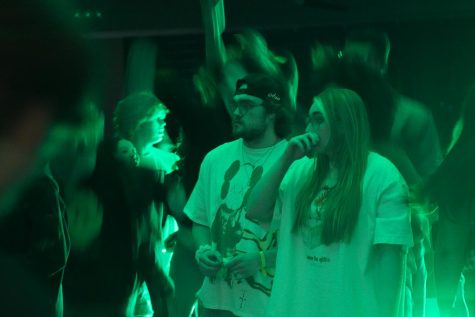 "I really like the crowd enjoyment," senior and performer Trinity Levey said. "I like when people get so hyped and start screaming and hopefully there'll be a mosh pit created and we can see how that turns out."
And a mosh pit there was. Controversy stirred halfway through the event when Principal Gibson halted a rowdy mosh pit by turning on the lights and cutting the music. This resulted in a chorus of boos from the crowd, intensifying the mosh pit after the music was turned back on. Students even began to stampede in a circle and jump higher. 
While Wolfstock may have been dubbed as an unruly event, from the look on students' faces, it was a huge success.
 Wolfstock ended on a high note with Made You Look securing the spot for victor. They will be performing at DWDW's final assembly tomorrow so be on the lookout for them!