From Santa Fe alum to published writer
"I am a crow, a black bird hides in the dark. I pick and prod my skin until it bleeds. My dark hair curls around my olive face. A curtain to hide behind. I am only sixteen."
This is the first line from the breathtaking short story written by Santa Fe Alumni Jennifer Nabicht, Pecking Crow. This story goes into the details of what an argument feels like between a teenage girl and her mother through the lens of a 16-year-old girl. This short story uses a crow to resemble the deep feelings of an argument we all know.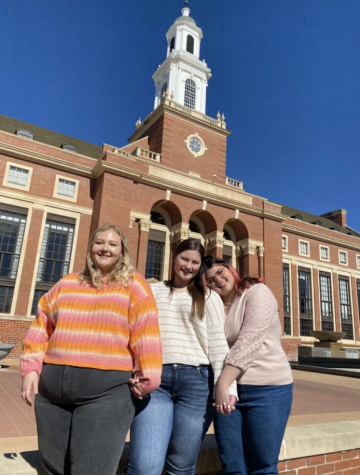 Nabicht says that growing up she had a hard time expressing her emotions and it would often come out in harmful ways. That feeling of her young self inspired her to write this short story. 
"Writing helped me through my sadness and my feelings of wanting to escape my current life and live another," Nabicht said. 
Nabicht has always loved writing and even took her first writing class when she was a student at Santa Fe.
"When I was a sophomore I took a creative writing class and enjoyed it a lot," Nabicht said. "I have enjoyed writing since I was little and it was my first class on writing."
Also, while at Santa Fe, Nabicht found comfort in Latin Club and Book Club. But, her English classes are what she enjoyed the most.
"I love my English classes more than anything and found that digging deeper into literature made me happy and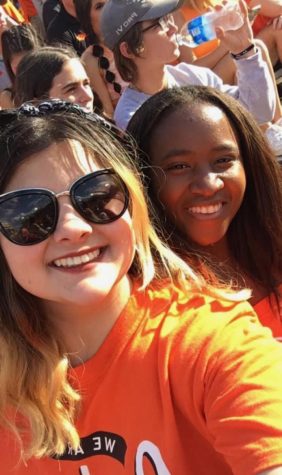 excited," Nabicht said. 
But, her love for English didn't stop there. Now attending Oklahoma State University (OSU) she works at the Edmon Low Library, the campus's local library, and hopes to one day get her Masters in library science and information technology to become a librarian for K-12 schools.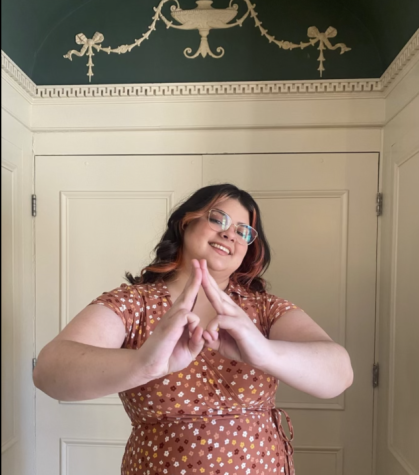 Also at OSU, she's a part of Omega Phi Alpha which is a Panhellenic sorority that focuses on Service Projects and sister hood. Growing up, she was a Girl Scout for 13 years so she missed having that sisterhood in her life. 
Currently, Nabicht is publishing her short story Pecking Crow in the OSU campus magazine, Frontier Mosaic. 
She is only starting her writing career and hopes to get stronger in her talents.
"My current goal is to publish more stories and flash fiction to help my name get out there," Nabicht said. 
On Friday, April 28 Nabichts short story was published at a launch party and she can finally call herself a publishing author.
link to the story: https://open.library.okstate.edu/frontiermosaic/