Blacklight kicks off DWDW with a bang
On Monday the 28th Santa Fe kicked off Double Wolf Dare Week (DWDW) with the Black Light assembly. Black Light had five performances, including Santa Fe's Cheer, Pom, Color Guard, Stomp team and Drumline all to raise money for Positive Tomorrows.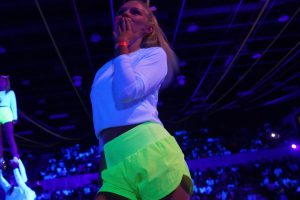 First, Cheer performed; they started with a purge theme and even had the popular mask to go with their performance. During the performance, cheer danced to many songs. Among these songs was Future's latest hit, "Pushin P" and safe to say cheer was Pushin P.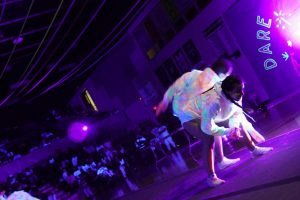 Pom performed next, they used two songs from Kanye "Power and Homecoming". They wore all white sweatshirts with different colors painted all over them. Even though we all have our opinions on Kanye being in their performance it caused the crowd to go wild.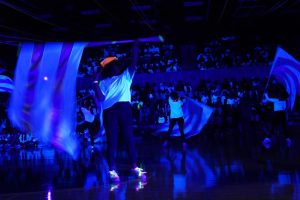 Next was Santa Fe's Color Guard. For those who may not know what Color Guard is an extension of the marching band. You may have seen them often at football games during the halftime show. The color guard had a Disney theme to match DWDW's theme. They used an assortment of three popular Disney show theme songs including Good Luck Charlie, Hannah Montannah and That's So Raven.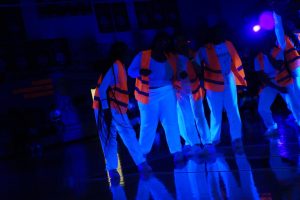 The next to last performance was Stomp. Stomp split up into two different teams: the Hot Chile Peppa steps and the Dutch Dragons and had a stomp battle. They also danced to multiple songs. One of them was "Material Girl" by Madonna. The team "Hot Chile Peppa Steppas" won the match between the two teams. In the end, they joined together to finish out their performance.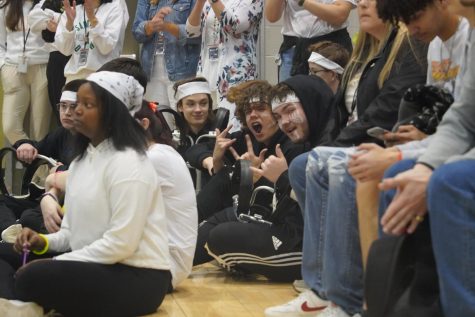 Last, but certainly not least, was Santa Fe's Drumline.
"When they came out it was like the air turned flammable and caught fire," senior Ryan Ruston said.
When the drumline comes out for assemblies or school events, the student body couldn't help but go crazy. During the assembly people even began to form a mosh pit around them.
"It was crazy, I was drumming so hard I hit my knuckle on a rim and started bleeding," said sophomore Drumline member Truman Hiets. 
 The Blacklight performance started DWDW with a bang and set the tone for the rest of DWDW.