Wolves needed to ring the bell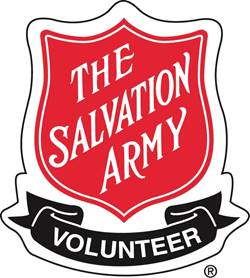 From November 26 to December 24, Santa Fe students are being given a great opportunity to help the community. The Salvation Army is asking for students, faculty, sports, clubs, and bands to join the historic bell ringing. 
¨Your support will help raise much needed dollars to help hardworking families fend off homelessness.¨ volunteer coordinator Liz Banks said.
Salvation Army's bell ringing is a volunteer opportunity. Not only is volunteering admirable, but it also looks great on a resume when applying to colleges. It's also a great way to get involved in your community.
There are many people who don't have food and clothing provided, volunteering to help Salvation Army in this event will help those in need. 
¨They're afraid of hunger. They're afraid of eviction. But they're not afraid-of hard work. When even two jobs aren't enough-they find a way to keep going-for their families. But, when you give to The Salvation Army, you help their hopes outpace their fears. Keep hope marching by volunteering to serve as a bell ringer this holiday season,¨ Banks said.
If you are interested in being a volunteer bellringer please go to: registertoring.com and schedule your team to ring the bell. If you have any questions you can contact Liz Banks at 405.246.1107.