From the beach to the plains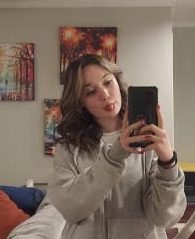 During the Covid-19 pandemic, 15-year-old Paisley Gomes moved from Washington to Oklahoma. Overcoming normal teenage difficulties was only amplified by Covid. 
Gomes's whole family lives on the west coast. In her early childhood, she lived in California then moved to Washington at the age of six and lived there till she was 13. While Paisley was living in Washington she spent time doing gymnastics, soccer and track.
"While I lived there, I enjoyed sightseeing and going to beaches," Gomes said.
Gomes moved to Edmond, Oklahoma with her mom, stepdad and two sisters. She attended Summit Middle School her eighth-grade year. After coming into the school year late, Gomes was focused on her studies and was the top student in her French class taught by Jennifer Begansky.
 She now attends Edmond Santa Fe High School as a ninth-grader. 
Paisley had a hard time making new friends at first because of Covid restrictions, but when freshman year started, Gomes began to make more friends. 
"I left all my friends, came to a place with no family, started school late, didn't know what everyone looked like and wasn't allowed out due to Covid," Gomes said. 
As she started high school, Paisley got involved in school by going to football games, assemblies and movie nights. She enjoys singing in the school choir and is passionate about her French class. This spring she will be trying out for the Santa Fe Cheer Team.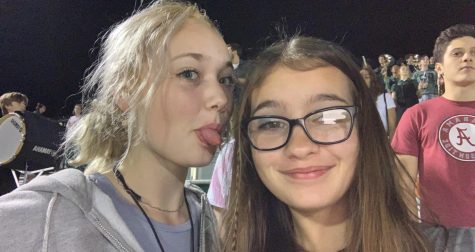 Paisley is a straight-A student and striving to be a pediatrician when she is an adult. She is in four advanced classes and has received multiple offers to stay on campus during the summer and participate in Ivy League programs.
"Math is my favorite subject because it is logical and everything is just everything, no room for interpretation," Gomes said. 
At home, Paisley spends time with her sisters and cats. She cooks for her family and friends and enjoys bringing her tasty treats to school to share. She is famous for her hard caramel candies  Paisley, like any teenager, has hobbies outside of school and is learning about the culture of Oklahoma.
"I enjoy reading murder mysteries and realistic fiction books," Gomes said, "In Oklahoma, I enjoy trying new foods because it's different from what is in Washington like Raising Canes." 
Freshman Teagan Dawson describes the impact her new friendship with Paisley has had on her life.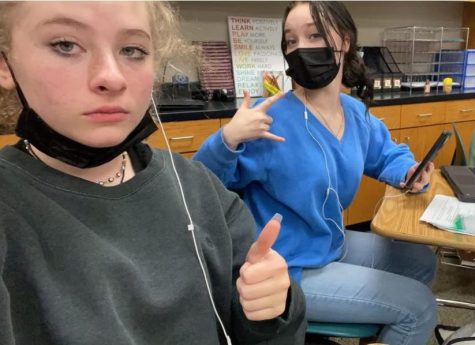 "She's a very caring and loving friend that will stick with you no matter what," Dawson said.
A new state and new friends in a post pandemic world: Paisley has shown that just a little friendliness and perseverance are the key to overcoming challenges.