Wolfstock 2022
In honor of the upcoming Double Wolf Dare Week, Student Council organized a musical event called Wolfstock.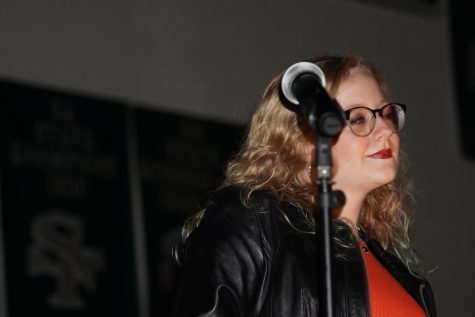 The concert consisted of Santa Fe's own talented musicians, with bands like Walarookus and Muffin Men hyping up the crowd and solo artists such as Lily Hutsell and Avery Oleary.  There was even a DJ called DJ Anonymous.
All attendees were encouraged to donate money in the name of their favorite performers; that money and the funds raised from the ten-dollar entry fee benefitted Positive Tomorrows, the organization DWDW is raising money for this year.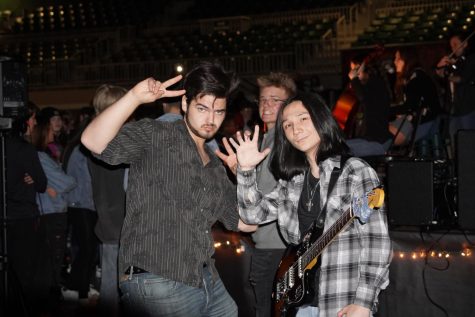 Daylon Matthew Mcilwain, a junior at Santa Fe, performed two sets: a solo electric set with Garrett Wolff and performance with Walarookus. Even though he plays lead guitar, Mcilwain says he's more of a singer.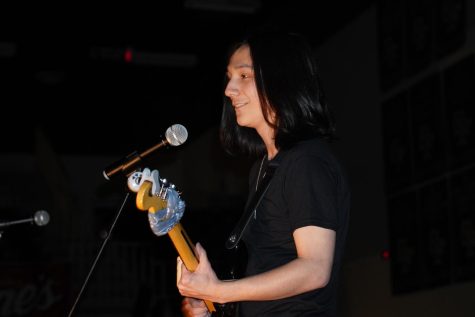 "I started singing at a really young age," Mcilwain said. "Then I picked up the guitar and I found the guitar as something I can turn to and use. It's really just changed my life."
Overall, the Wolfstock performance was a success, bringing in funds to benefit Positive Tomorrows and providing an entertaining evening for all those that attended.