Seniors Salute
The senior staff of Santa Fe high school's Ruff Draft, aka The Howler, say their farewells and reflect on their last year.
Senior year has been a ride for the Santa Fe newspaper class. Having four returning students (vets) and a large group of new staff (newbies) along with embracing a new digital format and having a new adviser had them learning a new format. However, as the seniors are 16 days from graduation we take time to reflect on either our third year or the first year in the class.
Chloe Clinton: What a whirlwind these past three years have been. From a sophomore in the corner of the classroom who almost gave up writing to the Co-Editor-in-Chief, I couldn't have asked for a better paper to be a part of or a better group of people to share it with. This program has made me a better person, a stronger writer but more importantly a better advocate. I found my place and voice through this program and its people. I have had some of the best and worst days of my life in that room, it has been a safe space through all the turbulence of high school. I have made lifelong friends in this class that I will deeply miss as we go our separate ways, but I will hold the memories made these last three years close to my heart. From the countless laughs to loud conversations and racing to get the last kolache on Wednesdays, these are just a few of my favorite things about a program I called home for years. As graduation nears, I am so incredibly grateful for all of the long nights and tight deadlines. I wouldn't trade the feeling of holding the first copy of an issue for anything in the world, and I wouldn't want to experience that feeling with any other group of people.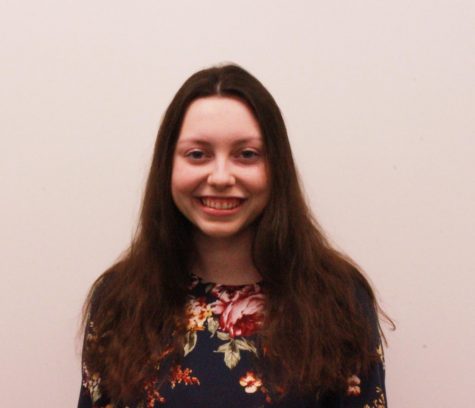 Julia Miller: Being on staff for three years is a whirlwind of great memories. I remember the rush of excitement each month after we published the newspaper and held it in our hands, finally seeing the product of all our hard work. I remember the fun times when we would stop at Eskimo Joe's during trips to OSU's journalism program. Above all, I remember the little moments when we would laugh, cry and struggle together through the blood, sweat, and tears. This year, being Co-Editor-in-Chief alongside Chloe is something I will never forget. Now that we are seniors, it is hard to imagine saying goodbye—not just to the newspaper, but to the community we are a part of. Yet as we step into the next phase of our lives, I know these memories will stick with us forever. I'm excited to study Secondary Education: English at OSU where I can be reminded of all these amazing memories!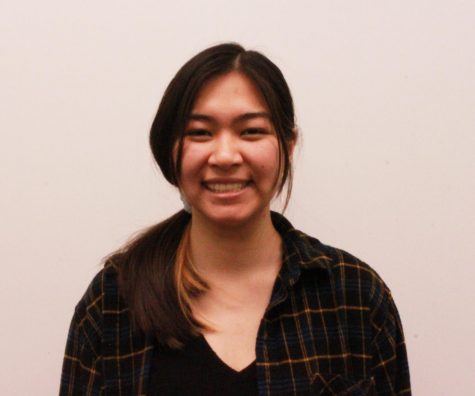 Amy Lam:  The past three years flew by quicker than I could have imagined. I grew up loving to write and expressed myself through writing. This class was my escape to write and I've done so much more than write. I've made new friends, met new people, and interacted with more hands-on experiences. I was able to put not only myself out there but also my voice. Although I'm not pursuing journalism as my major, I do plan on minoring in journalism when I attend the University of Central Oklahoma (UCO). I looked forward to coming to this class every day because of the homey environment but also for the kolaches that we had every Wednesday. This class the past three years has been a rollercoaster but at least I got to spend it with my second family. I'll truly miss this class and the environment we created that was exclusive to us.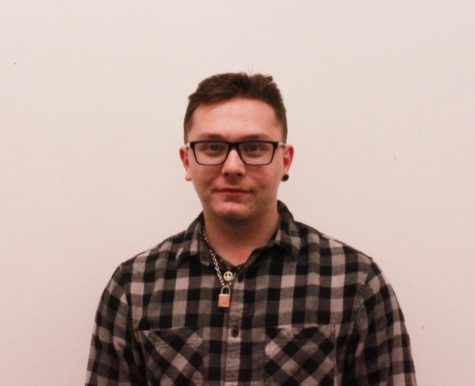 Anthony Johnson: As a first-year student for Ruff Draft, I have nothing but good things to say about the class. This class really brought out my love for news and writing and taught me a lot about myself. I always loved writing but I never got a genuine chance to write until this class. I loved the friendships I made and the lessons they taught me as well as how expressive you can be in the class. This really was a class I could be expressive in and just be myself. The class enhanced my love for writing and made me want to continue writing in the future. This was an experience to see how my peers viewed the world and get an understanding of how other people view things, instead of just getting my own views of the world. The class really does give you multiple perspectives of the world and how they view the problems and how we could fix them. I just appreciate the class and all the class members that are and were in it. I really will miss the class, memories, friendships, and the overall experience here.
Grace Hepner: This has been my first year on staff and the lessons that I have learned are countless. It has been the best experience to write with a great staff. The staff has been so welcoming and patient with me as I have learned how to write a new style of writing. Ruff Draft has let me speak out about issues that are very close to my heart. I feel like I'm more well-rounded as a person and as a student because of the important things that I learned this year. I have learned how to approach interviews with people. I have become more comfortable voicing my opinion. Because of this class, I have decided to declare a major in English in college. I have loved meeting new people and broadening my writing horizon.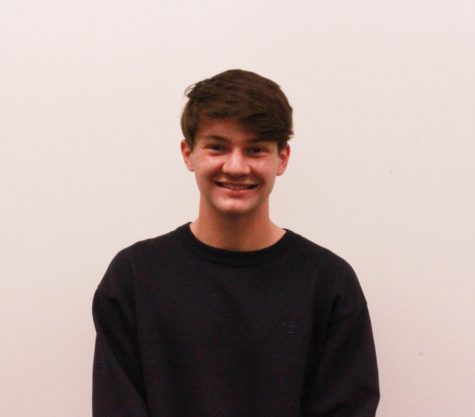 Ethan Barnes: With this being my first year on the staff here, it has exceeded any expectations I could have made. This class has been a great experience throughout the school year. The staff was patient with me at the start as I slowly began to grasp the new style of writing that the class requires. I feel like I have learned a lot in this class, especially with interviews and other things. I feel like the class is something others should get into, as it has been an amazing time, allowing us to learn and have fun at the same time.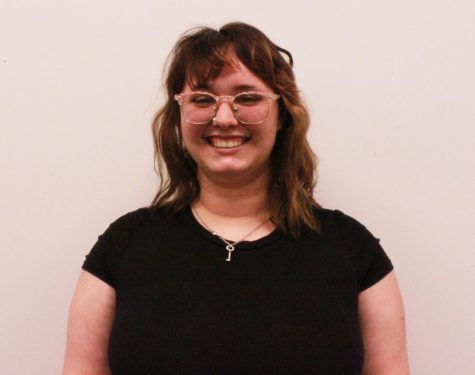 Kara George: I have been writing for the Ruff Draft for three years now. This class has been a big influence when it comes to activities and how I see my school. Sports has been my main writing piece because I love athletics especially at Santa Fe and when work started taking up my time and I couldn't participate in sports at the school anymore the newspaper allowed me to stay involved and even learn about new athletics that I might have never thought of before. The Ruff Draft also let me look at the school, Oklahoma State University (OSU), closer. We went to writing competitions at OSU and it led to me falling in love with the campus. By far my favorite memory was sophomore year, my first year when we played a prank on one of our senior writers. The day before he wasn't at school so we put sticky notes all over his desk, put pictures of mustard bottles on his computer, and finally put mustard packets all over his desk. The following day when he came in he acted happily but spent the hour cleaning off his desk. Overall this class has let me experience high school in a different way than what I expected and I hope next year's staff has a great experience in making this class their own.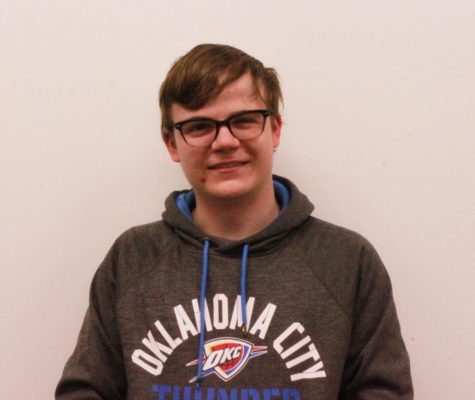 William Hackney: This is both my first and final year on the Ruff Draft staff. It was very fun but also challenging being separated from half of the staff for the majority of the year. It is all that I wanted it to be and more. Really helped me open up and get better at interviews as well as just talking to people. It has taught me a new way to write stories. I've always loved to write, and joining this class allowed me to expand on what I've always loved to do as well as find new avenues to write about. This class helped me learn more about what is going on in the world, and how to portray that to my classmates and the community. I've always had a directed focus, but being with the other staff has allowed me to see things in a different light and understand how other people view the world. I am excited to take what I have learned here and use it in the future, and I am glad I got to have this experience.
Having so much "new" this year was a challenge for the class but after falling into a rhythm we have truly adjusted. Creating an environment that was welcoming and challenging yet workable. The senior staff has a lot to look forward to and this class has helped them adapt. Though we leave the newspaper and try to find ourselves in our future this family will have an impression on us. As the seniors sign off we wish the new staff good luck.