Oklahoma raised artist opens exhibition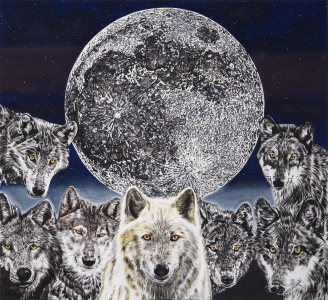 New York-based artist, John Newsom, came back to his hometown, Oklahoma City, to open an exhibition at the Oklahoma Contemporary Art Museum. 
On March 24, John opened the Nature Course. This course was his first mid-career retrospective of 31 paintings made in the last 20 years. The exhibition presents large scale oil paintings of flora and fauna. Some present small things, such as tulips and praying mantis, but are maximized onto these large scale paintings. 
"The idea for Nature's Course began before the museum was even built," Newsom said.
At the museum's gift shop you can buy souvenirs based around the exhibits, local art and one of John's books. John Newsom's Nature Course will be up until August 15, 2022. Tickets are free so make sure to check it out.